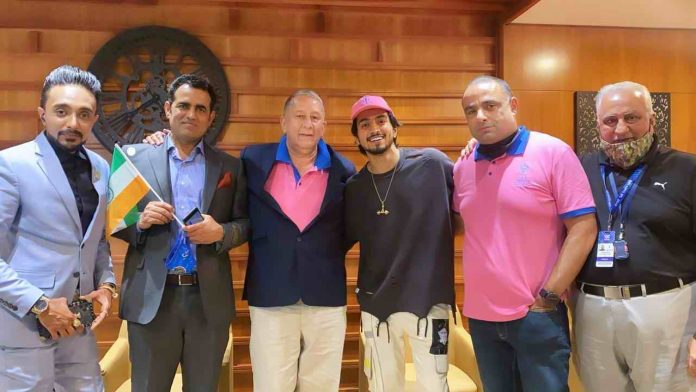 ICA representative for this IPL 2020 and former Indian Cricketer Surinder Khanna shared the unseen moments of this IPL 2020 at Dubai, UAE. Surinder Khanna shared the adorable moments along with Ranjit Barthkur, one of the owner of Rajashtan Royals along with Amin Pathan, Jajeev Khanna and TikTok star Faisu at Dubai Cricket stadium.
Surinder Khanna is currently in the UAE as a League representative for the Indian Cricketers Association (ICA), former Indian wicketkeeper-batsman, who is a member of the Indian premiers' league (IPL).

Khanna is the first global cricketer to emerge as the hero of the UAE's first ever international match. Thirty-six years ago, when the first edition of the Asia Cup was played at Sharjah Cricket Stadium, the man of the tournament award was bagged. "Coming back is often nostalgic.

Surinder Khanna stated, "Everyone involved in this IPL needs to be complimented by the BCCI, UAE, and IPL Governing Council, complimenting all those who took up the task of hosting the IPL in the UAE." In these demanding times, the broadcasters, franchise owners, and all others have shown immense bravery to ensure that we enjoy 53 days of cricketing action. I hope that all goes well.
Comments
0 comments