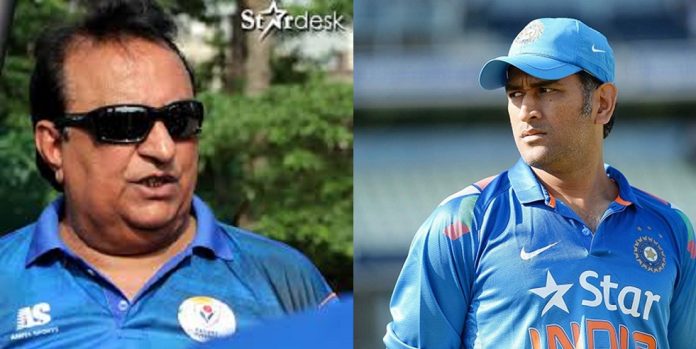 Ex Indian cricketer Surinder Khanna In a recent interview said he was the first to see a young MS Dhoni at the Steel Authority Talent Trials in Ranchi. He played 10 Indian ODIs between 1979 and 1984. He also claimed that it will not matter whether or not the winner of the 2011 World Cup will remember him.
Speaking of MS Dhoni's batting and wicketkeeping skills, Khanna claimed that MS Dhoni could not curtail his normal style because he had been "outstanding" with it at the highest level for a long time. According to the former cricketer, the 39-year-old has done a "recommendable" job in wicketkeeping for India and has always performed as a batsman by scoring runs. While he admired MS Dhoni's natural style, he said that his already impressive career would have had more grace if he had been a "copybook" player.
In an exclusive chat with Cricket addictor, Surinder Khanna said, "You should never curb your natural playing style as a wicketkeeper. Dhoni did it at the highest level for such a long time he has been outstanding. There hasn't been a finisher like him in cricket history. His captaincy records are also exceptional and whenever team India has needed him, he has stepped up. His wicketkeeping has also been top of the class."
"I wouldn't advise any young wicketkeeper to copy MS Dhoni. You should follow a copy-book style. He was MS Dhoni and that's why he could do it. Today, the young kids are finding shortcuts and that is not advisable," Khanna further added.
Comments
0 comments